Montgomery High Alumni & Friends Cars, Food, Music, Raffle & Fun Saturday August 12, 2023 10:30am-2:30pm Check-in 8:30am: 1250 Hahman Dr. Santa Rosa, CA 95405 Download Full Flyer (PDF)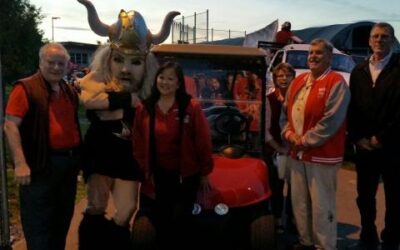 Saturday July 21, 2018 Class of 1968's 50 year Reunion - Click to get: Details or to: Purchase Class of 1998's 20 year Reunion - Click for Details or Purchase Saturday July 28, 2018 Class of 1988's 30 year Reunion - Click for Details or to: Purchase
read more
This was a great event. Look for a 2nd annual in 2018. Great job Tom and Laura Fitchie! A N N O U N C E M E N T Montgomery High School's 1st annual Alumni Basketball Golf Tournament 4 person scramble includes: range balls, 18 holes w/cart, $10 credit Legend's, dinner,...
read more
CLASS OF 1982 - 35 Year Reunion: Tipsy Taco and Cantina in Santa Rosa (7th and Mendocino). Saturday, August 5, from 5 p.m. - 8 p.m. $20 at the door. Appetizers and no-ost cocktails. RSVP to cammiesgma@yahoo.com CLASS OF 1997 - 20 Year Reunion: At Legends, at Bennett...
read more
Hi All and Happy New Year! It's wonderful to be able to report that the budget for the new digital sign has been met. The contract is signed. The deposit check is written. You can look for the sign to be installed on the front lawn of Montgomery High School in...
read more